Architettura Sonora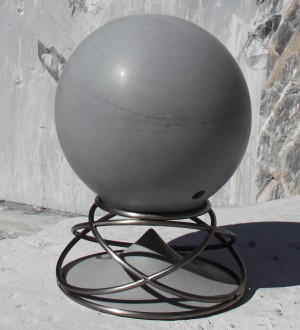 Architettura Sonora was born in 2009 when the visionary and innovative intuitions of the Sound&Experience Design team joined forces with the professional audio market leader B&C Speakers: the multi-sensory approach in architectural spaces and experiences design, combined with the state of the art in speakers engineering and manufacturing, giving birth to a new paradigm for the design of MULTI-SENSORY IMMERSIVE SPACES
ARCHITECTURAL SONIC MODULES
[row]
[col type="1_2″ class=""]
The peculiar shape of AS™ architectural sonic modules is conceived to be acoustically efficient and capable of focusing sound to direct it into predefined areas; combining different sonic modules and their different directional properties allow to fully redesign the ACOUSTIC EXPERIENCE of any architecture, both indoor and outdoor.
The distinctive geometry of the reflecting surfaces allows certain types of modules, characterized by a DIRECTIONAL sound emission, to adapt largely to installation areas. Varying and adjusting the orientation of the module or the sound design can guide the attention and movement of people in certain directions, exploring and redesigning specific architectural features, or creating multiple and independent micro-areas inside the whole main space.
Other types of modules are characterized by an OMNIDIRECTIONAL sound emission; the richness of their tones and their radial diffusion resembles the one of a natural sound source.
Approaching the module in a natural environment you can sense a smooth and regular increase of sound pressure level and feel the profound wideness of the sound source, such as when approaching a waterfall or a playground; in an indoor context, their unpredictable omnidirectional reflections are even more intriguing, because they can interact with the architecture, EXCITING "the architectural game" of space discovering.
[/col]
[col type="1_2″ class=""]
[/col]
[/row]