Wireflow
by Arik Levy
Exploring geometries in two or three dimensions, Arik Levy designed for VIBIA the pendant lighting fixture WIREFLOW, an authentic sculpture of light in space.
WIREFLOW reinterprets from a contemporary and original point of view the classical hanging luminaries, thanks to geometrical configurations able to integrate with other compositions and create a light installation with a unique character.
Its structure formed by thin rods and LED terminals (3W) produces a visual continuity of lines and light spots, which provides the immaterial with a notable objectual character.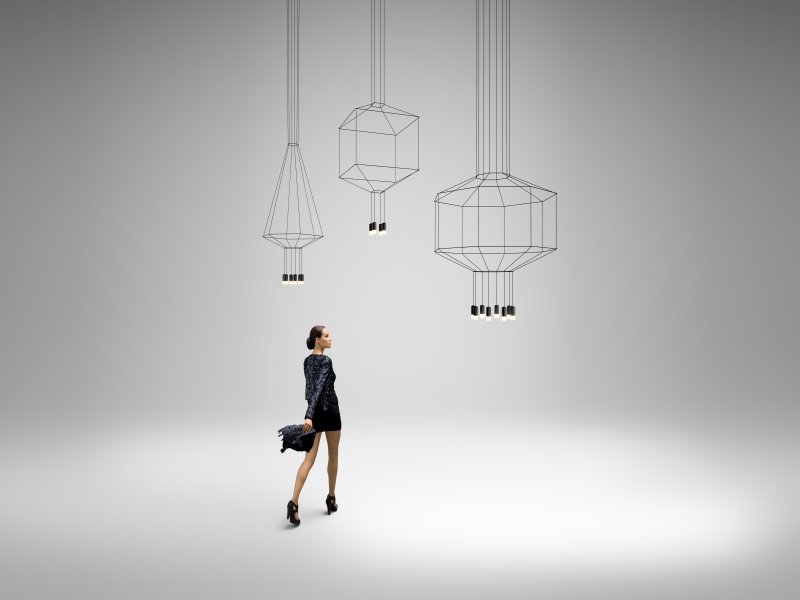 According to Levy, WIREFLOW is in the mean time presence and absence, transparency and luminosity, light and fluidity.
Founded in 1987, VIBIA is a design-oriented lighting manufacturer based in Barcelona. The companyoperates in more than 60 countries around the world, including exclusive distributors and a subsidiary in New Jersey, USA.
VIBIA's mission is to provide the right solution in terms of light, inspiring the creative abilities and good taste of both, consumers and professionals, with a unique range of lighting products, designed in collaboration with well renowned designers and architects.